Senior Software Engineer, Crypto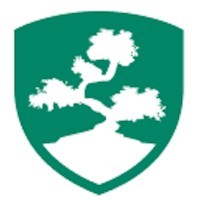 ZenLedger
Software Engineering
Remote · Bellevue, WA, USA
Posted on Thursday, March 17, 2022
ZenLedger.io helps individual cryptocurrency investors and accountants with their tax filings. We have thousands of customers and have processed over $1B of transactions. We help crypto investors, tax professionals, accountants, and investment professionals with crypto accounting, tax, portfolio management, DeFi, NFTs, yield farming, etc. We are a venture backed, 40-person team, established in 2017. We just raised a Series A with Mark Cuban as an investor among several other venture capital firms. We work with Big 4 accounting firms, large CPA firms, wealthy investors, and everyday traders. We are growing fast and are looking for great team members!
Here at Zenledger, we consider ourselves an autonomous organization (i.e. we don't micromanage). We hire awesome & intelligent people, give them difficult problems to solve, and provide the resources they need to solve them!
Because we are a tax software solution, we don't have to worry as much about the volatility of the crypto markets, but we still get to learn about all of the new and innovative technologies within crypto.
This is a 100% Remote position. Work from Anywhere within the US.
We may have an annual meeting in LA, Seattle, or somewhere else - which we will fly you in for.
We all have lives outside of work. We like trading jokes and chatting during the day while we work. Topics include travel, sports, pop culture, and lots of memes. We are passionate about crypto, the work we do, and the people we work with! We look forward to hearing from you.
We are looking for a talented Senior Software Engineer that loves building high quality web applications, coding complex computation, and secure cloud deployments. Sometimes you'll need to fight fires to get things running again, and other times you'll have to think deeply about blockchain, crypto, accounting, or architecture issues. There will lots of variety, creativy, and problem solving required because the industry is moving fast and changing fluidly.
Daily Responsibilities:
Participate in product design process to drive feature development and create well defined backlog items for yourself and the team
Communicate with customers occasionally and identify pain points
Occasionally help resolve urgent customer issues and system failures
Create high-quality code to implement great user interface and efficient back-end computation and data handling
Requirements:
US Citizen
BS in Computer Science or related field
5+ years of software development experience post University
Experience with one of the following programming languages: Ruby, Python, JavaScript, Go
Experience with any of the major Cloud Web Service Providers (AWS, GCP, Azure)
Preferences:
Cryptocurrency knowledge
AWS Cloud experience (EC2, RDS, Lambda, etc)
Ruby, Ruby on Rails, NodeJS, ReactJS experience
Experience working on a professional WebApp (and that WebApp is the company's product or service)
Salary & Benefits:
Competitive salary
Equity
Fully remote
Health, Dental, Vision Insurance
Ability to have percentage of salary paid in Cryptocurrency